If you needed a reason to not stay home on Monday, September 18th has quite possibly the best reason you could imagine: It's National Cheeseburger Day! What do you do on National Cheeseburger Day? Well, that's simple: Eat cheeseburgers. Here are our picks for some of the best offerings you can get at the large chains if you aren't planning on firing up your own grill!
McDonald's Cheeseburger
It's a classic that may not stand up to some of the better burgers on their menu or the specialty burgers we can get at a lot of other places, but on this special day, we have to show some love to the McDonald's Cheeseburger.
Calories: 313; Fat: 14; Carbs: 33; Protein: 15.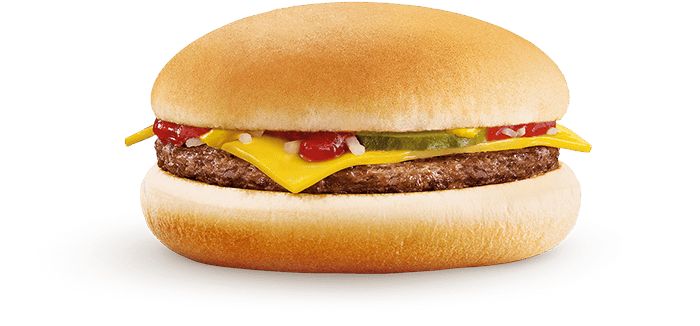 Burger King Cheeseburger
It might not be the Whopper we know and love, but if you're reaching for a snack burger that still packs a wallop, this could definitely be it!
Calories: 381; Fat: 20; Carbs: 32; Protein: 19.
Wendy's Dave's Single with Cheese
This one kicks up the pace with a bigger portion size, protein, fat and calories. It could just be the best bet for a quick lunch if you've got an appetite!
Calories: 570; Fat: 34; Carbs: 39; Protein: 30.
Hardee's/ Carl's Jr Classic Double Cheeseburger
Want to kick it up a notch? Hardee's has you covered. They doubled the meat and we have to thank them for it! What better day to do so than on National Cheeseburger Day?
Calories: 610; Fat: 40; Carbs: 38; Protein: 28.
Sonic Cheeseburger
If you've ever had a Sonic cheeseburger, you know you're not going to be hungry in a while. It's a good bet if you have the appetite.
Calories: 595; Fat: 31; Carbs: 54; Protein: 27.
There are, of course, a lot of other options when it comes to getting a good cheeseburger–especially on National Cheeseburger. No matter where you go, enjoy the classic and give thanks you live in a world with this amazing burger!
If you do plan on making your own, here are some tips from our buddies over at Beef: It's What's For Dinner: 
https://www.youtube.com/watch?v=WzDlrY4Oh1w
---
Read more Food and Drinks articles here.