Everyone knows about the Alamo and the battles for Texan Independence. Those are all well laid out and a proud part of our native culture. There is, however, a hidden gem in the Texas hill country just outside of San Antonio in a town called Fredericksburg. Its official name is the National Museum of the Pacific War, but the locals just call it the Admiral Nimitz Museum after the famed local whose strategy won the island hopping war.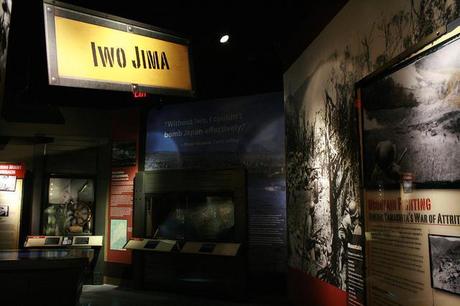 The National Museum of the Pacific War is actually three museums in one that are spread out over six acres. The original museum was built in honor of Chester W. Nimitz to honor him and those he served with on the grounds of the old Nimitz hotel. The original museum told the story of Chester, from boyhood on into his role as Fleet Admiral during World War 2. Though the place is always buzzing in the small town of Fredericksburg. Locals and tourists alike flock to the museum to pay their respects to the greatest generation on days like Memorial Day, 4th of July and Veteran's Day. The authenticity and humbleness of this landmark earned national attention and in 2000 was named the Admiral Nimitz State Historic Site–National Museum of the Pacific War.
With expansions happening all the time, the friendly little museum turned into a national treasure. Now boasting several interactive exhibits and re-enactments, the museum is truly one of a kind. Maybe when you visit you can take a moment to absorb the gravity of what all happened in the tea garden gifted by the Japanese government in 1976, or get a picture of your children on the conning tower of the USS Pintado, which sits at the museum's entrance. You might even have to make two days out of the entire thing because the 55,000 square feet, might be too much to do in just one day. That's ok thought the quaint town of Fredericksburg has plenty to do outside of the museum as well.
One thing is for sure, the experience will leave you truly grateful for the men and women who went before us paving the way for the country we live in today. So take a trip on up to Fredericksburg and enjoy the beautiful Texas hill country and appreciate the sacrifices that so many made to keep us free.
---
Read more military articles here.