A major earthquake of magnitude 7.1 struck central Mexico on Tuesday, killing at least 100 people in several states. Most were reported in Puebla, Morelos and Mexico states, and Mexico City. The government said 3.8 million customers had their electricity service interrupted.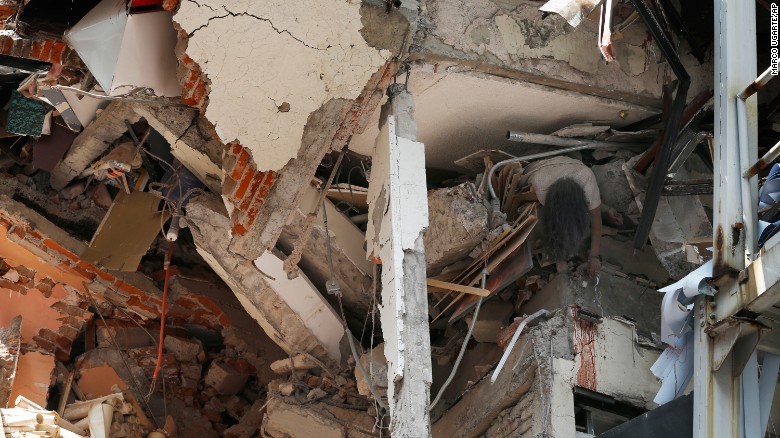 The quake toppled buildings in the heavily populated capital and forced thousands of people into the streets in panic. Earthquakes of magnitude 7 or above are regarded as major and are capable of causing widespread heavy damage. In the state of Morelos, just south of Mexico City, at least 42 people died, the state's governor said. Authorities reported other deaths in neighboring Puebla and the State of Mexico. It was the second powerful earthquake to hit Mexico this month. Another quake on Sept. 7 in southern Mexico killed at least 98 people.
Business Insider has reported that Mexico City International Airport suspended operation for several hours on Tuesday after a 7.1-magnitude earthquake struck 75 miles south of the country's capital, in the town of Raboso. The facility remained closed as crews evaluated whether its terminals and runways were safe for operation. The airport announced that it had reopened for business at 4:00 pm local time. However, airport authorities are advising travelers to contact their airlines for details on how the shutdown will affect their reservations. As a result of the quake, the normally crowded airspace over the Mexican capital was virtually deserted. Commercial air travel came to a halt and the only things flying in the area were either military or private aircraft.
The 7.1-magnitude earthquake struck on the 32nd anniversary of an 8.1-magnitude quake that killed as many as 40,000 people in and around Mexico City. MEX is the second busiest airport in Latin America and is home to AeroMexico as well as low-cost carriers Interjet and Volaris. We will continue to follow this news and report any significant developments as they happen.
---
Read more news articles here.